HoBSoft will design a security strategy that the various collaborating studios must comply to.
HoBSoft's minimum security strategy ensures that all communication go via secure connections.
Implementing your security strategy is part of HoBSoft's services during their studio visits.
Overview
The obvious risk of collaborating on the internet is that your movie will be available on the internet even before the cinema release.
We take several measures to minimize this risk
All communication in the HoBSoft system is encrypted on secure connections(SSL).
All server identification is verified by server certificates.
No studio has the entire movie available at any time.
We will make sure that you have a strategy for secure storage and transferring of your production data.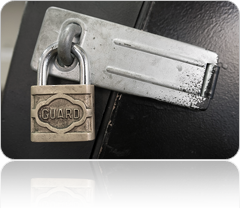 It must be emphasized that FTP is highly insecure and should not be part of a modern security strategy.
Onsite implementation
While visiting the studios to implement the working procedures of your production we are also integrating a HoBSoft server for safe deliveries and access to the production system according to the productions security strategy.
The integration of the HoBSoft server is always made in close collaboration with the local system administrator.
In many cases we have brought studios up to minimum security standards by setting up firewalls and password procedures even though the studios, from a contractually point of view, is supposed to have basic security in place by themselves.
Tracking system
The HoBSoft tracking system is accessed with web browsers via HTTPS web servers with the SSL/TLS protocol to provide encryption and secure identification of the server. HTTPS connections are often used for payment transactions on the internet and for sensitive transactions in corporate information systems.
Production database
All communication between the replicated database and the master is encrypted.
Firewalls and DMZ
We only need to route one SSH connection to the HoBSoft server in each studio. The port can be any port of your choice but is usually TCP 22.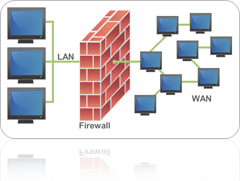 Every physical HoBSoft server has a number of software servers running as Linux daemons. Some of the servers can be moved to another computer in a DMZ (De Militarized Zone) of your network for increased security if your system administrator enforces this level of security.
Media Management
We can use HoBSoft's reliable file structure to manage the media available to each studio, thereby limiting sequences available to subcontracted studios and their editing systems.
This will avoid that any subcontractor will ever have a complete movie available in their editing system.
In some cases we have burned studio names in the distributed media to prevent any temptation.