Your animated feature film needs to be assembled, color graded and mastered for 35 mm print, digital cinema, BluRay and DVD.
Traditionally the assembly is done as part of a very expensive post production process, but with HoBSoft your production will be assembled daily. This will provide significant creative improvements.
Further, HoBSoft will assist in establishing a color managed environment for reviewing the assembled master. Preferably your own color grading suite.
Overview
HoBSoft automatically assembles your movie on a daily basis during the entire production period.
We help you establish your own screening facilities for reviewing and color grading of the assembled master in a color managed environment.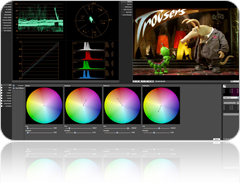 We suggest that you completely rethink your view on mastering, as a post production process, to cut costs and gain invaluable creative benefit.
Choice of strategy
There are 4 reasons why you want to assembly your film in your own studio.
1. Assembly
Sooner or later the movie must be assembled. Do it yourself and avoid extremely expensive post production.
To assemble or online a film means to recreate the film in full resolution and color depth in the same way you have it in a low resolution proxy version in your editing workstation.
2. Review
If you allow the director to see the film in full resolution with audio, during the production, his creative performance as a director will increase. If you don't, he will ask for expensive and maybe even impossible changes in post production.
You may even want to screen the film for the whole team occasionally.
3. Color grading
Sooner or later the movie must be color graded. Do it yourself and avoid extremely expensive post production.
If color grading is available during the production you will be able to make better decisions on whether a certain problem should be fixed by an expensive retake of an early step or if it will be all right as it is.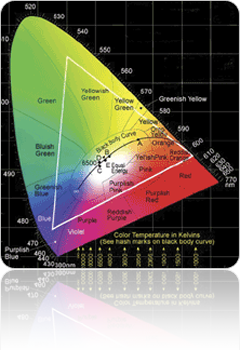 4. Color management
Make the effort and establish a color managed screening facility and avoid expensive and frustrating test screenings with endless discussions about whether the colors are the same as in the studio.
Best solution is all 4 in one
In order to achieve all the possible benefits, we recommend that you assemble/online your production by using one of the integrated assembly/color grading boxes on the market today.
If you choose to do so, you will get all four needs covered in one box.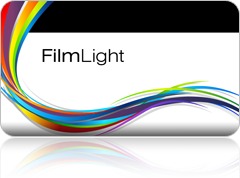 HoBSoft has extensive knowhow about onlining with BaseLight from FilmLight, flame from Autodesk and FrameCycler from Iridas.
For animated feature films we currently recommend BaseLight from the London based FilmLight because they
offer the most affordable solution of high end grading systems with color management, and they are open for HoBSoft to create scripts for it.
The total budget for a grading cinema with a HD projector, screen, audio system, simple BaseLight, furniture, color management starts at €100K
Second best solution
If you choose to postpone color grading and color management to expensive post production, we can still implement a cheaper online pipeline for you by onlining with HoBSoft′s onliner tool. This tool has onlined numerous feature films.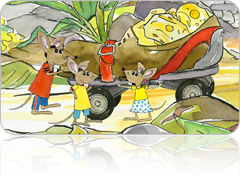 Cirkeline is one of the many animated feature films that has been onlined with HoBSoft's onliner. This has saved the producers from very expensive post production facilities.
You must provide a computer and a software fast enough to do playback of the 130+ MB/sec. This can be done for less than €20K with Iridas Frame Cycler and a big computer and monitor.
Automatic online
In either case we use HoBSoft's reliable file structure to update the media for the mastering computer with the latest full resolution version of a scene.
Experience
HoBSoft has 10 years experience as working in high end post production houses.
We have extensive knowhow about flame, inferno, smoke, Avid, FCP, 35 mm print etc. and we have onlined numerous live action feature films.
HoBSoft also delivered the color grading services for the animated feature film Asterix & the Vikings.